By Lily, Registered Respiratory Therapist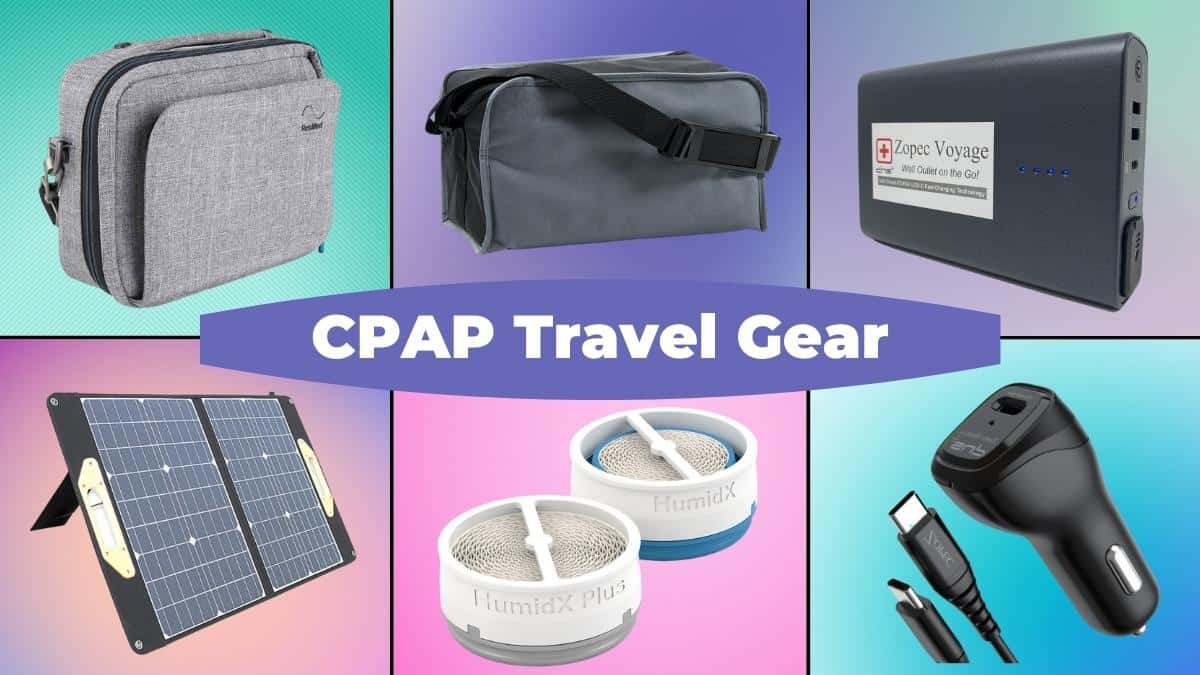 Traveling with a CPAP machine can be an intimidating prospect. However, with the help of some handy travel accessories, you can minimize stress and maximize comfort.
CPAP Travel Carry Bags
Generally speaking, your CPAP machine will come with a travel case/bag. Sometimes the bag that comes with your machine is a very basic drawstring pouch (this is the case with the AirMini).
Other times it is a zippered travel bag with compartments. Don't worry if you don't like the default bag that comes with your machine – there are a lot of travel bags and cases out there for you to choose from.
There's the AirMini Travel Case which is padded to protect the machine from damage. This is a great choice for travelers who want a bag or a case just for their CPAP but not for the accessories. You can stick this small padded travel case in your backpack without fear of anything in the backpack scratching your machine.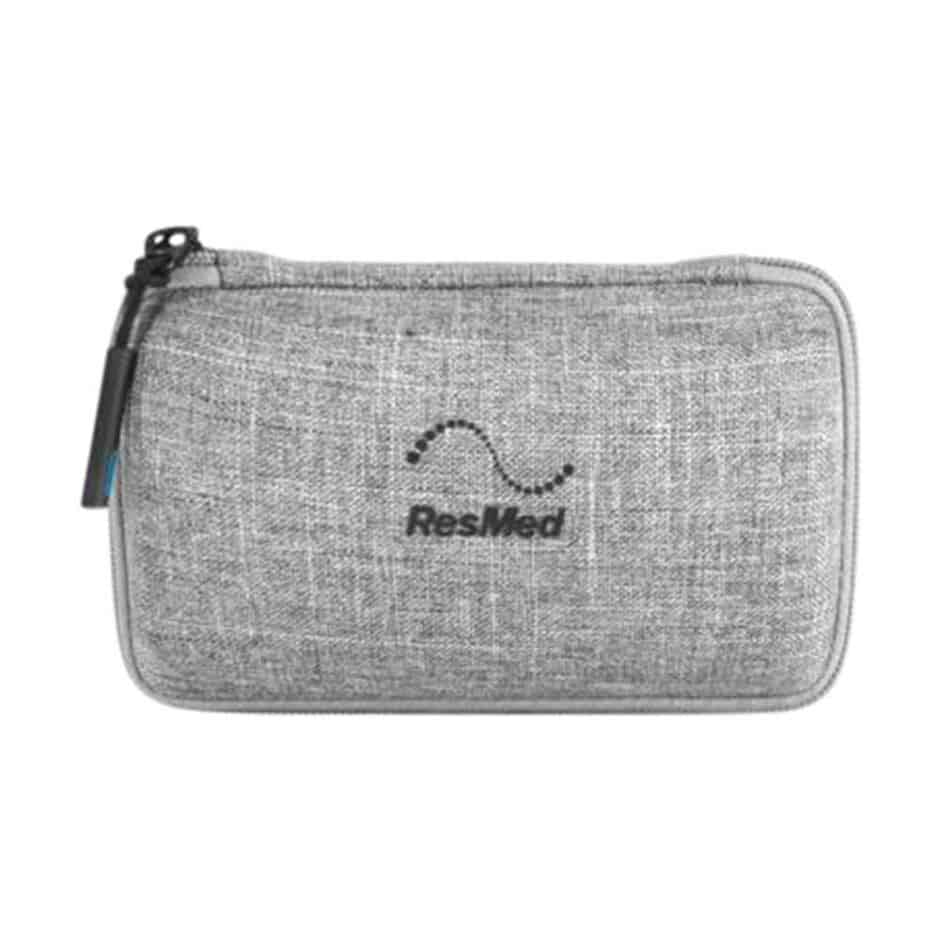 If you're the type who likes to have their CPAP gear packed separately from the rest of your clothes/shoes/toiletries, you'll want to make sure you invest in a padded CPAP travel bag with compartments, such as the premium AirMini Travel Carry Bag.
With separate compartments for your machine, tubing, mask, and power supply, this bag keeps all your CPAP gear organized and protected so you don't have to dig through luggage for your mask.
Are travel bags/cases machine-specific?
Technically, yes. You'll notice when you search for travel bags that there seems to be a specific bag for every machine. Bags are designed with the dimensions of specific machines in mind to guarantee the best fit and protection. 
This doesn't mean that you must use the travel bag that's designed for your machine. It just means there's a chance that your machine won't be strapped in as securely if you use a travel bag different from the one that's designed for your machine.
I've met a few CPAP users who like to use the Respironics System One Travel Bag for their much smaller ResMed AirSense 10 machine because they can fit their hose and two full face masks in the bag, as well.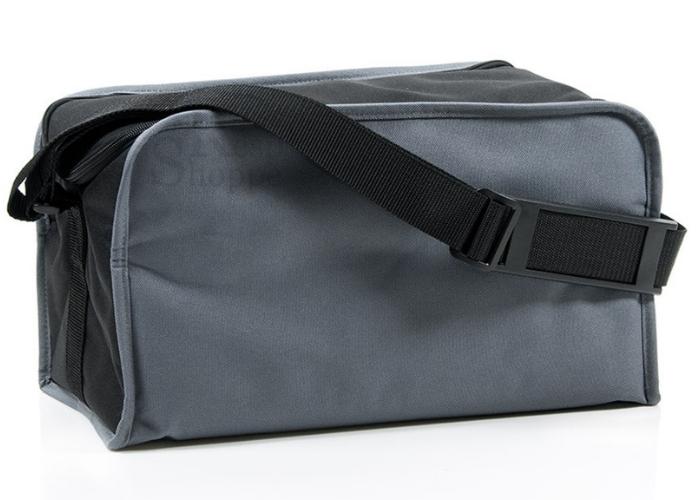 They can't do this with the AirSense 10 travel bag without forcibly stuffing the masks in.
CPAP Batteries
We all need some time to enjoy the great outdoors and experience the beauty and the inconveniences of nature. While we don't have a solution for the lack of running water or plumbing, we can help you get some proper sleep off the grid with the Zopec Voyage Universal SMART Travel Battery.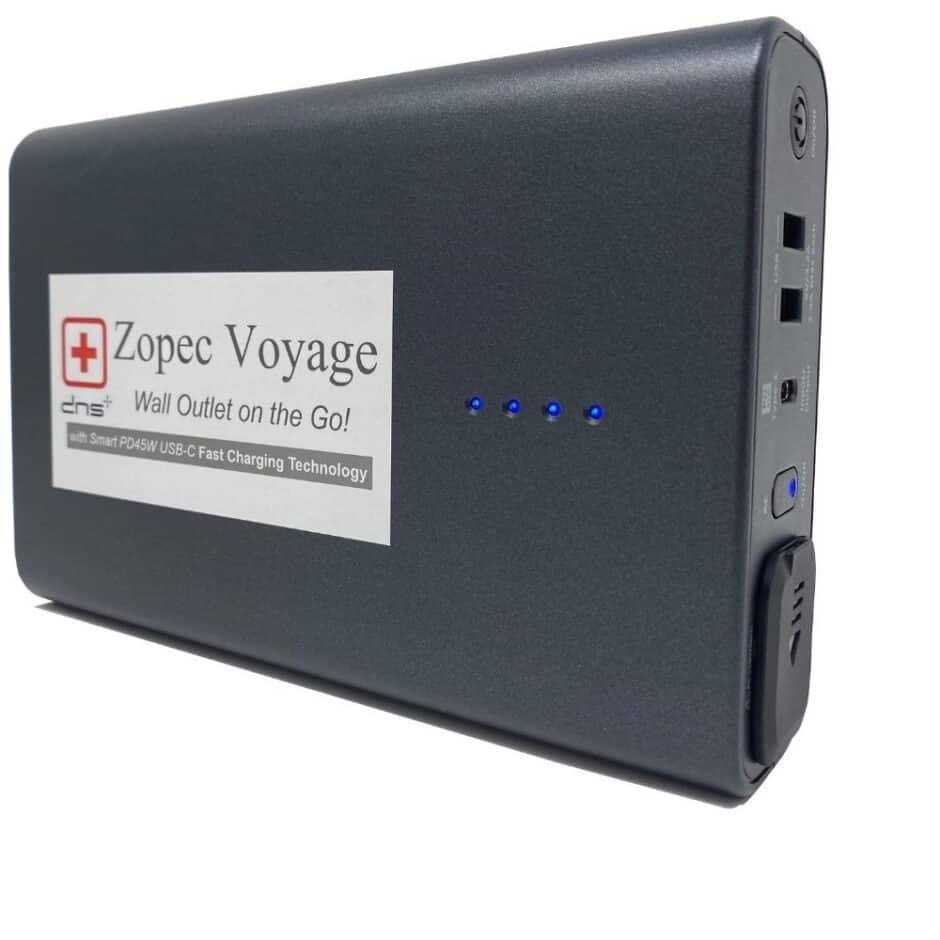 The Voyage Universal is compatible with all CPAP brands and models without the need for adapter cables. Using this battery is as simple as plugging in your AC power supply to the battery and going to bed.
If your battery is running low, use the PHOTONS 60Pro Smart Solar Charger to fully charge your battery in 2.5 hrs under full sun, at 59-95 F° and < 20% relative humidity.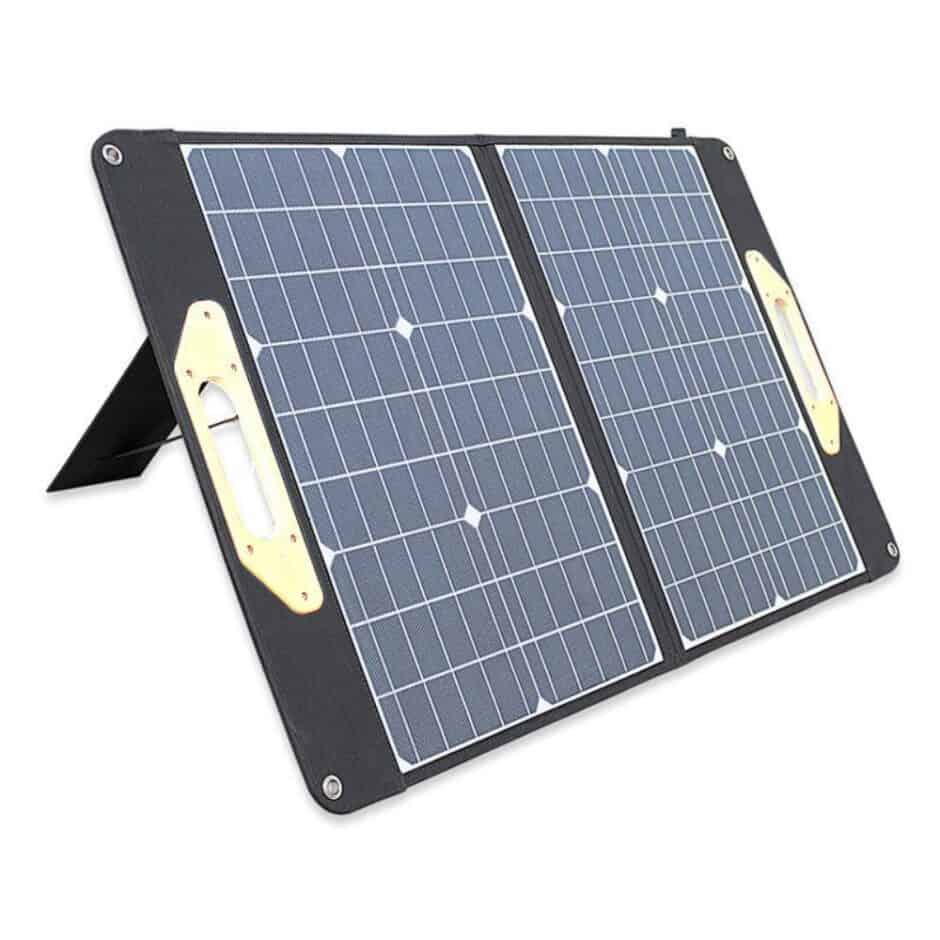 Battery run time depends on CPAP pressure and whether or not a humidifier and heated tubing are used. Please turn off your humidifier and heated tubing to maximize battery run time.
Key features of the Zopec Voyage Universal SMART travel battery
Less than 4 hrs of charge time 
No adapter cables required
Compact (7″ x 5″ x 1.5″)
FAA compliant
2x USB-A ports and 1x USB-C port to charge electronics
Capacity: 40,000 mAh with over 500 charge cycles.
The Zopec Voyage can be charged via a solar panel (requires the PHOTON 60Pro Smart Solar Charger) or a car cigarette lighter (requires the Zopec Voyage SMART Car Charger).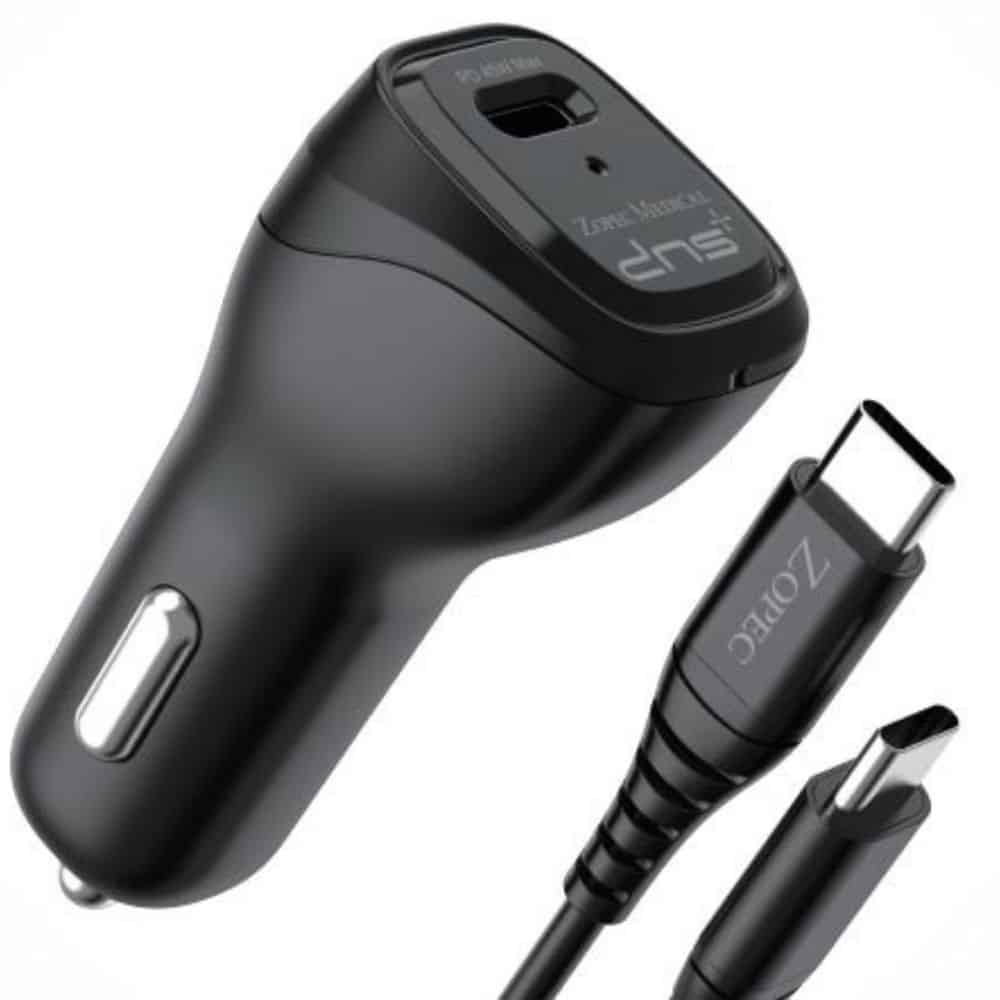 Heat Moisture Exchangers
Anyone who has woken up in the morning with a severe case of cotton mouth and sore throat usually balks at the idea of using their CPAP without a humidifier. However, traveling and camping with a humidifier can be impractical, so many people choose to do without.
There is a workaround for this with the use of a heat moisture exchanger (HME). A heat moisture exchanger is a piece of equipment that is attached between the mask and the hose. When you exhale, the HME traps heat and moisture which is then delivered to you when you take a breath in.
Can I use an HME with my CPAP machine?
There are generic HME with universal connections that are compatible with all machines. An example is the HDM Z1/Z2 Heat and Moisture Exchanger. While this HME is designed for the Z1 and Z2 travel machines, it will work with any machine.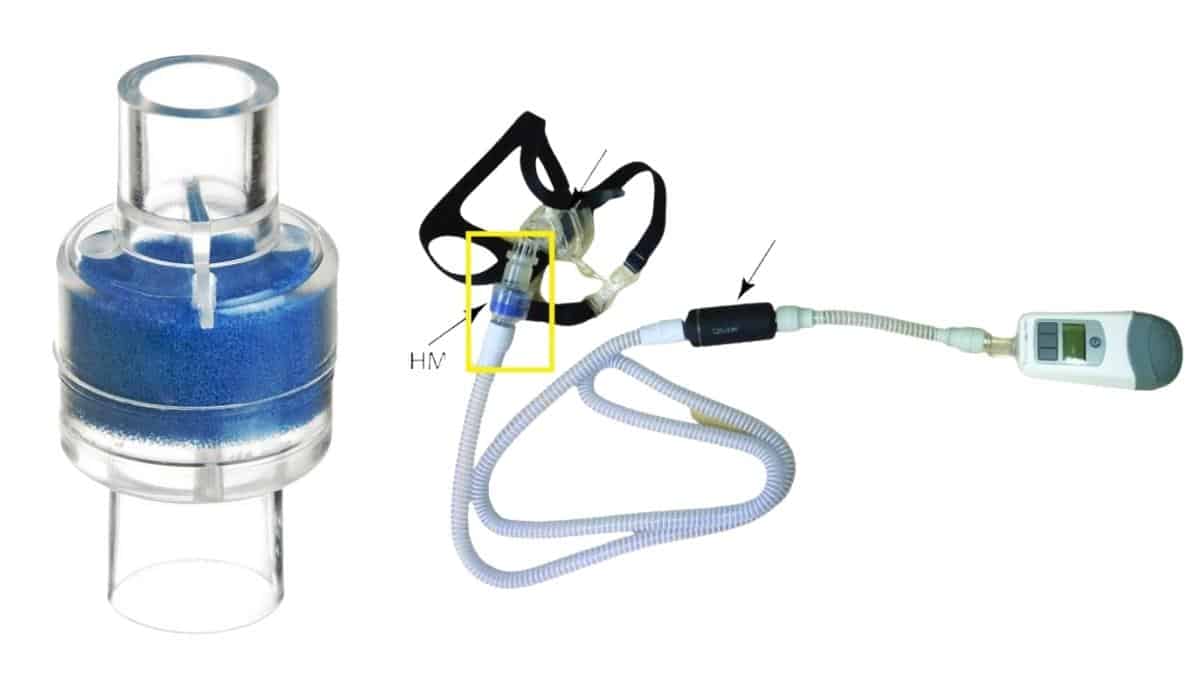 Is there a specific HME for my machine?
Some travel CPAPs are designed to work with specific HMEs. The AirMini for instance has its own specific HME called the HumidX. In order to use the HumidX, you will need to use an AirMini-specific mask connected to the AirMini tubing.
The HumidX/HumidX Plus filters are only compatible with the AirFit N20, AirTouch N20, AirFit N30, and AirFit P10 masks for the AirMini.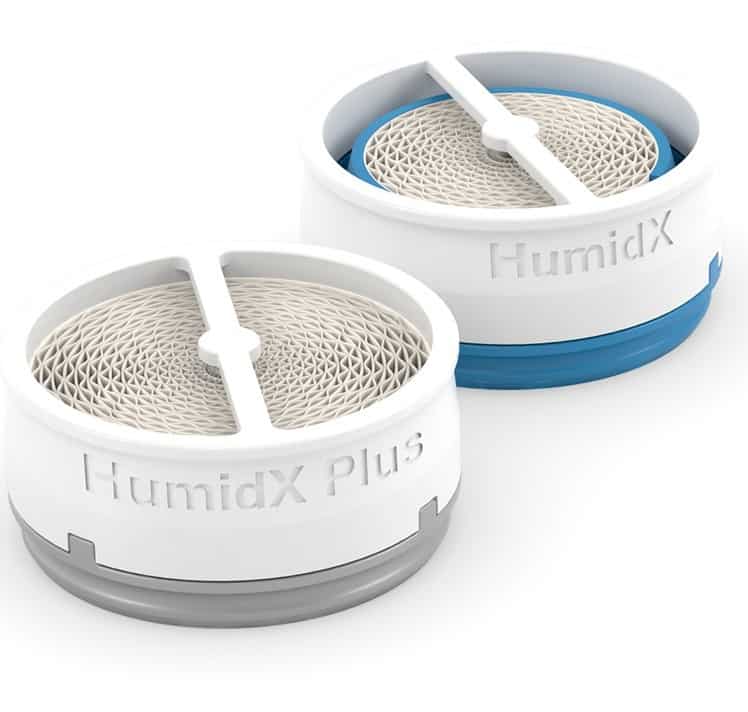 The HumidX F20 is specifically designed to work with the AirFit F20 and AirTouch F20 masks when you connect to the AirMini.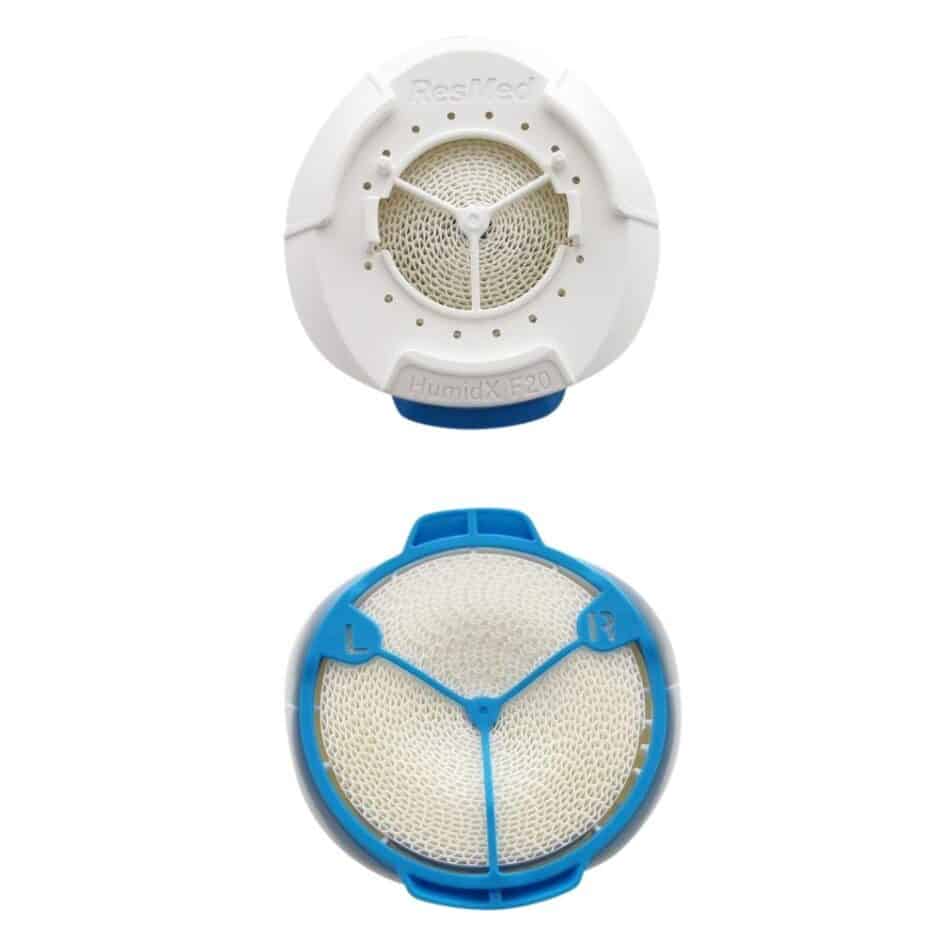 Do I need to use my machine-specific HME if it has one?
This depends on your mask setup. If you are using the AirMini with the AirMini-specific mask, you will need to use the machine-specific HME (HumidX). If you are using a connector adapter with the AirMini so you can use a non-AirMini-specific mask, then you have the option of using a generic HME.
Do I need to replace the HME?
Yes. Generic HMEs should be replaced weekly. They are designed for short-term use and lose their effectiveness over time. If you are using a HumidX, it is good for 30 days once opened.
And now that you're all set with your CPAP travel gear – sleep tight, wherever you are!