As a new CPAP user, the thought of cleaning my mask and tube each morning seemed annoying at best.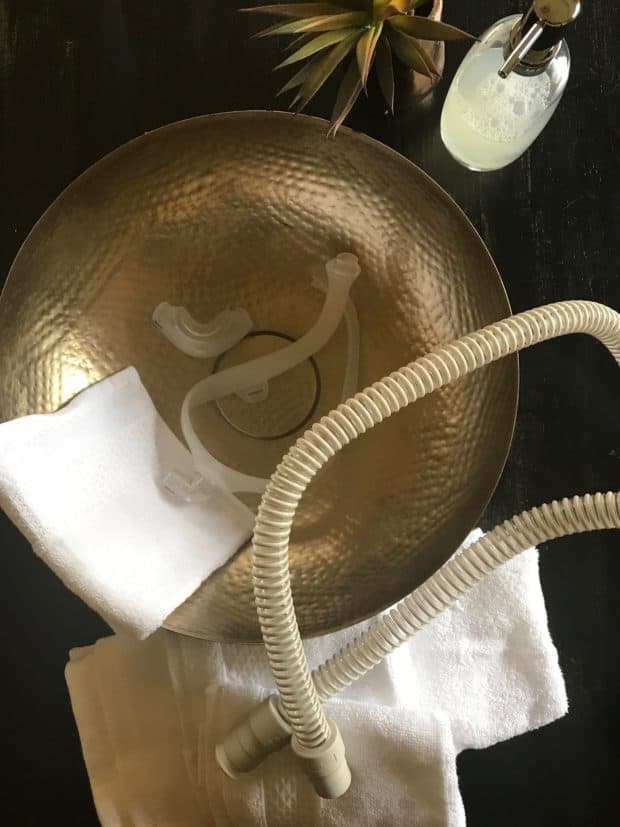 If I was someone who showered in the morning, I would consider taking my tube and mask into the shower with me and just hanging it there to dry, but since I shower at night, this would not work for me. Since I like things to be as efficient as possible, so I devised a plan.
I had purchased a storage trolley a while back and it came in very handy for storing my CPAP and supplies. The CPAP sits on the second shelf making it the perfect height for the CPAP as the machine should sit just below your mattress. The mesh bottom of the compartments allow air to flow nicely around the machine at night and allows my mask, tubing and humidifier to dry well after washing. I just roll this trolley with everything I need from my bed into my bathroom. The bottom shelf holds a big bowl with all my cleaning supplies and towel.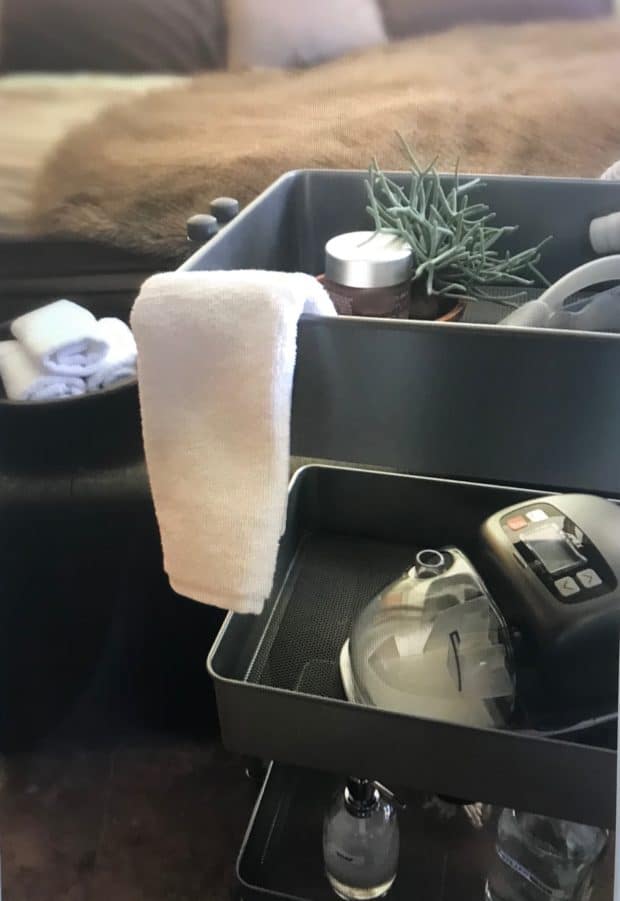 I also like the trolley idea since it allows me to roll it into the closet and out of sight!
Cleaning your equipment is easy enough once you have a plan!